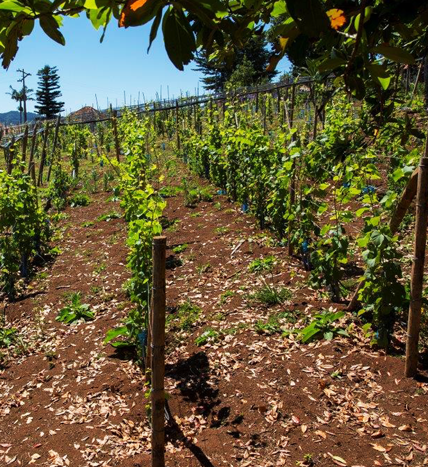 Grapes
Madeira is known for its varietal wines, but upon its discovery, there were no native varietals on the island of Madeira! The initial settlers planted grapes that were common in mainland Portugal, except for Malvasia or Malmsey that originated from the Mediterranean (Crete).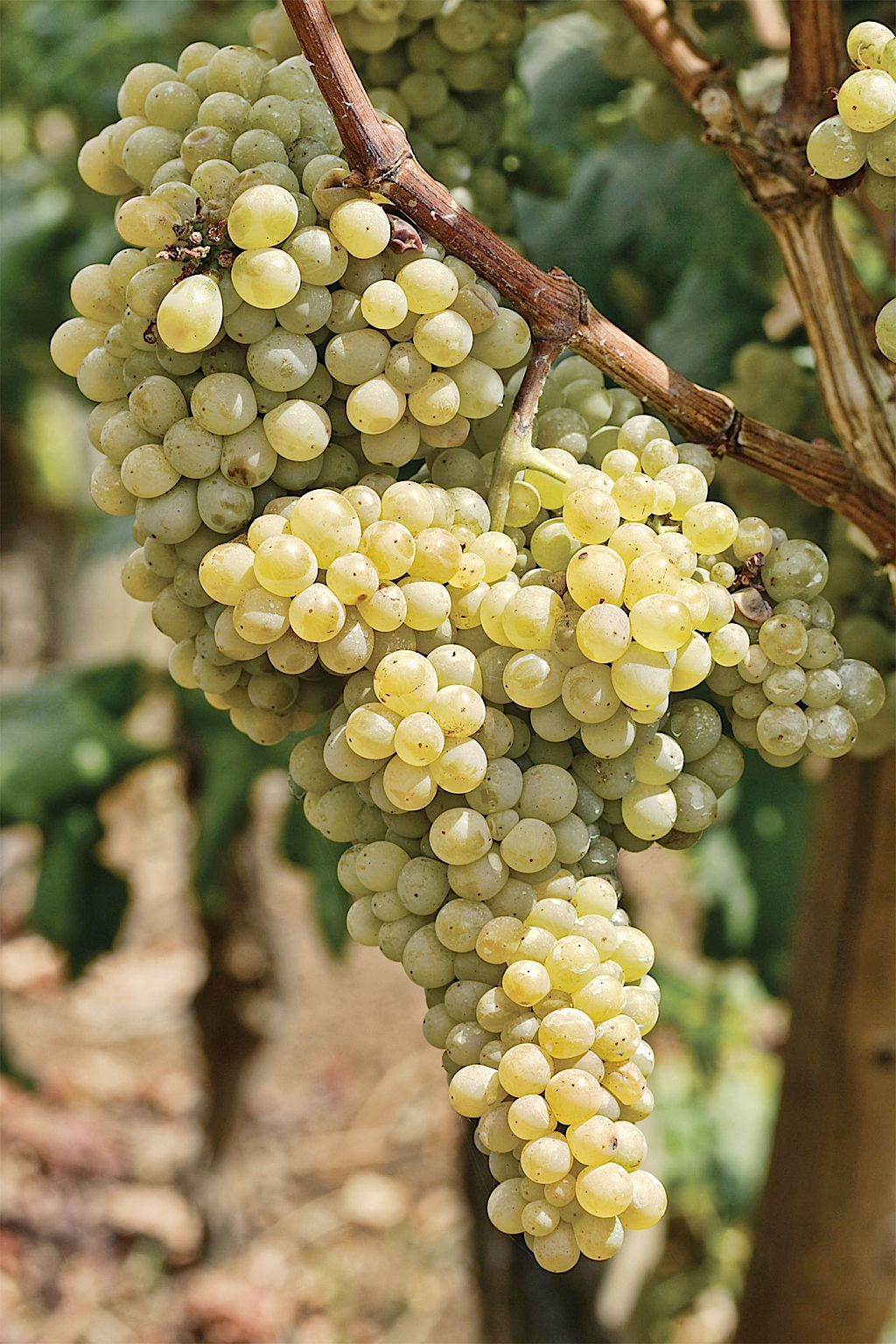 Sercial: Sercial is always used to produce dry wines, which are light bodied and exceptionally fresh, and present intense and vibrant aromas. With ager Sercial color darkens to amber.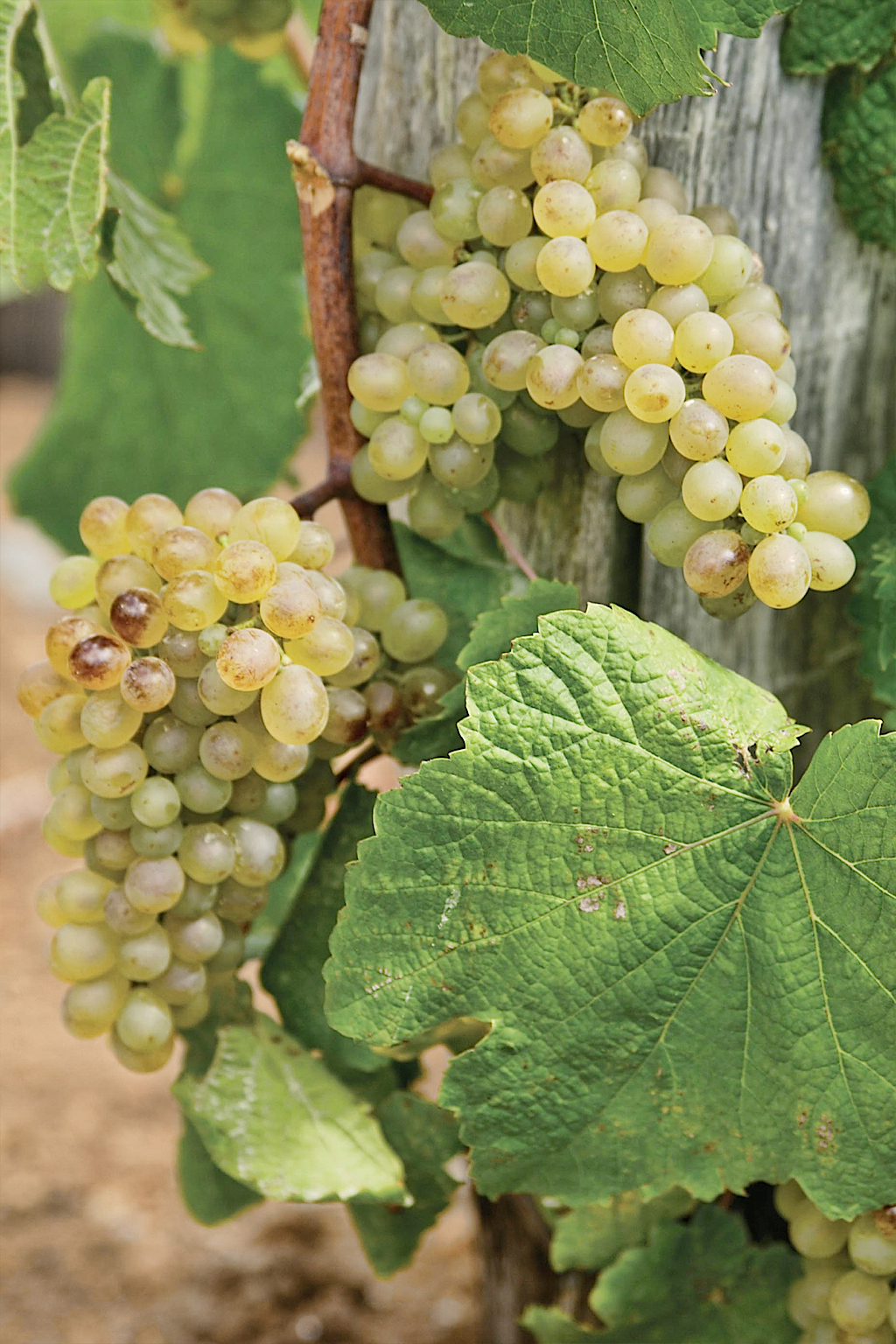 Verdelho: Verdelho produces gold colored, elegant wines which have a tropical and exotic character. The must has moderate sugar levels and a marked acidity and is always vinified to produce medium-dry fortified wines.
Terrantez: Terrantez, a rare white grape, is used in the production of premium wines. Due to its fragile nature, it has been replaced by more popular varieties, and was almost brought to extinction. In recent years, growers have been working to bring back production levels. Terrantez produces medium dry to medium rich wines in a golden amber color with spice notes and high acidity.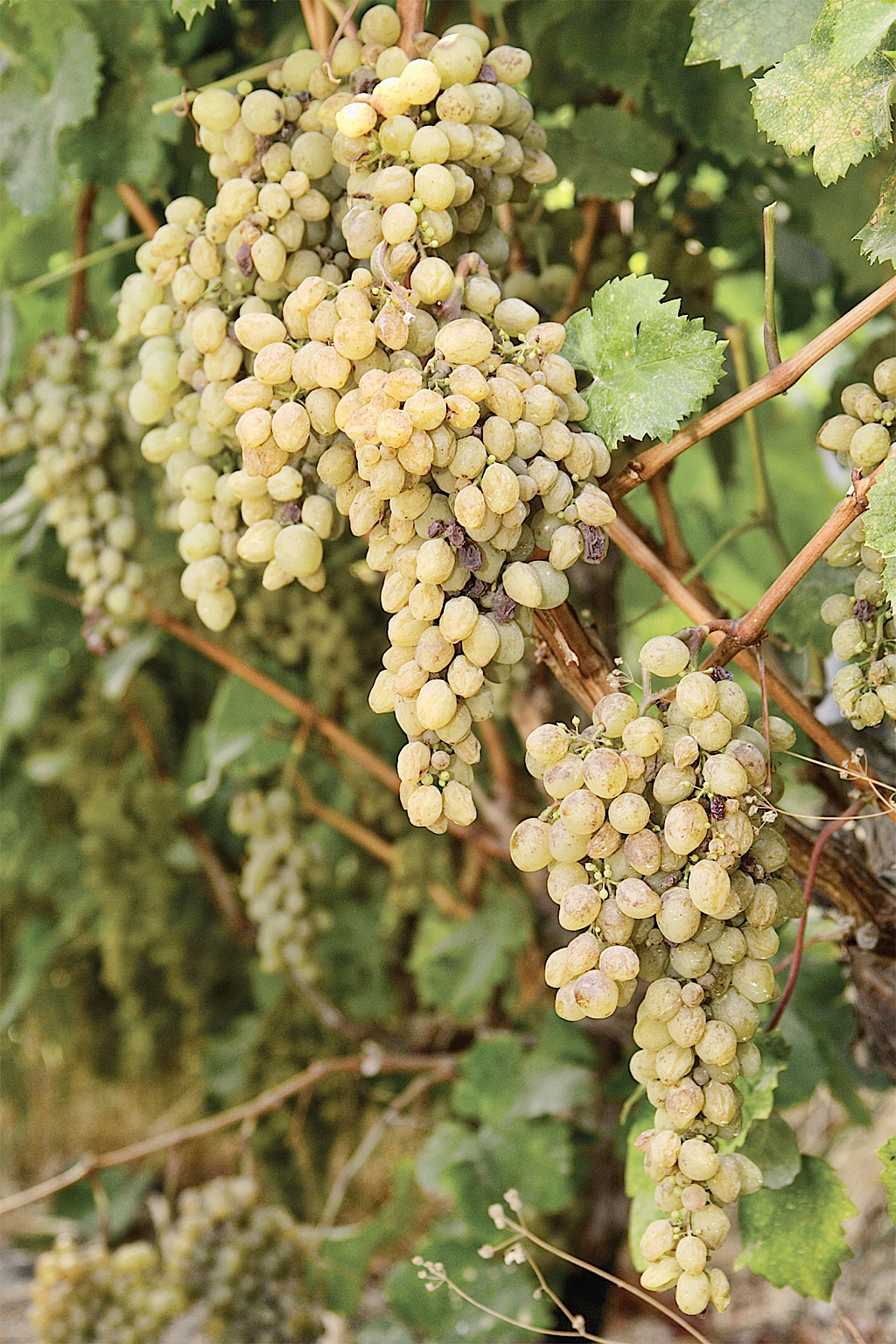 Bual: Bual produces medium bodied wines with good acidity balancing sweetness. These light copper-colored medium sweet wines are intensively perfumed, rich in spice and dried fruit, and achieve admirable longevity.
Malmsey (Malvasia): Malvasia is a generic name given to a wide range of distinct white-, pink-, grey-, or black-skinned varieties which share an ability to produce sweet wines high in alcohol.

Young Malmsey Madeira is light golden in color. It is rich, smooth and luscious on the palate; showing complex notes of mocha, dried fruit and honey, hints of tropical fruit, butterscotch, toffee-nuts and marmalade. Whereas, old Malmseys have dark amber tonalities with notes of spices and honey.
Production
After the vilification and fermentation has been completed, two different ageing methods are currently used to produce Madeira wine: Estufagem and Canteiro.



Vinification: The grapes are carefully selected and destemmed before being crushed through traditional pressing. Fermentation takes place in temperature controlled stainless steel tanks.

Fortification: Fortification with brandy, 96%, produces wines between 17.5% and 21 % alcohol strength. Different vinification according to different grapes. Tinta Negra produces dry and medium dry wines with no maceration or medium rich and rich wines when using maceration and auto-vinification techniques. White Varieties are subject to maceration in order to gain the maximum dry extract from the grapes. The rich-style wines are fortified after approximately 24 hours while the driest wines ferment for 7 days before fortification.

Estufagem: The fortified wines are transferred to large tanks called "estufas" and gently warmed up to temperatures of 113°F over a period of 4 months. After the gradual cooling of the wine in the 4th month, the wines are then left to age for 2 years in Brazilian satinwood vats. This process is only used with the Tinta Negra grape in the production of 3 year-old wines.

Canteiro: The word "canteiro" derives from the name of the traditional supporting beams on which the American oak casks are placed. This unique process consists of ageing the wines in seasoned oak casks for a minimum period of 4 years. The wine is stored under the rafters of warm attics; where the natural warmth of the sun gently heats the wine.

After a few years on the highest and warmest level, the wines are moved down to successively lower floors and cooler levels. Years pass and eventually the wines reach the ground floor to finish ageing. This ancestral and totally natural process is called 'canteiro' and is used for all our premium wines.

Cooperage: Certain types of wood enhance the characteristic of the wine. The most notable types are American Oak, Brazilian Satinwood, and Chestnut. These types of wood are used to create four different types of barrels used in the Madeira aging process.